Machinery For Footwear
Welcome To Miver
For over 40 years, Miver has advised and provided technology and machinery for the footwear and leather goods industry, counting with a highly prepared team, offering a large range of equipment and a large warehouse of consumables and spare parts. After a thorough study of your needs, we will present all the options that may apply to you and that best suit your business structure, budget and type of manufacturing. For you to always choose, in full knowledge, the best for your business from a global perspective. For Miver the limits are only defined by your needs. Our range of products is composed by international technology for all types of footwear machinery and manufacturing systems.
Starting from the installation of a single system to full production facilities (turnkey projects), through all the intermediate configurations, both in new equipment and restored with full guaranted machines, in Miver we deliver reliable solutions thanks to our technology and quality of service.  Our service, not only focused on selling or advising about footwear machinery but we are well known for our outstandard integral service offering maintenance and repairing all your systems, this way, with a simple call your production will be running again in no time. In conclusion, Miver offers all you need to work efficiently in the footwear and leather goods sector, feel free to contact us to obtain a free analysis of your company.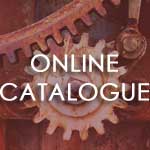 We have a large catalogue of footwear machinery for the footwear industry for new and refurbished machines. We also distribute any accessories needed for the production and the finishing of the manufacturing process.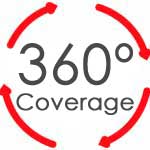 In Miver our work does not end when an equipment is installed at your company. Miver also offers personalized advisement, maintenance and reparation of footwear machinery not only in Spain but also around the world.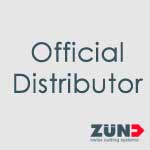 Official Zünd Distributor
Zünd cutting systems are renowned for their precision, performance and reliability. For this reason, our customers in leather goods, upholstery, technical textile, composite… prefer Zünd among any other digital cutting system.
Our outstanding service in the footwear, upholstery, composite and leather goods sector around the world is backed up by many years of experience and with a good team of 30 people that work day by day to offer the best possible service. Our technical staff are trained by each machinery manufacturer and are specialized in each system allowing them to know each machine in detail and thus offering a quick and economical diagnose.
In Miver we don´t give-up until our customers`needs are satisfied, for this reason we have earned the trust of the most important footwear machinery manufacturers in the footwear sector such as Ormac and Sabal.

Our clients, our best guarantee
This is what they say about our company
"We trust in Miver"
Professionalism, experience, personalized service, here is what we find at Miver.
"Leader in its sector"
The great experience, quality and efficiency of Miver's services are just some of the values that demonstrate why Miver is the leader in this sector by offering footwear solutions.
"Maximum productivity"
At Sendra, we increased our production with improved cutting speed thanks to the advice and machinery provided by Miver.